​Welcome to Cistern Country Store Bar & Grill in Cistern, TX
Great Food, Good Folks, Going Back in Time!
​Located in Cistern, Texas, Cistern Country Store Bar & Grill is a place dedicated to providing locals and guests with a great place to come together, relax, enjoy great music, and just have a total fun time.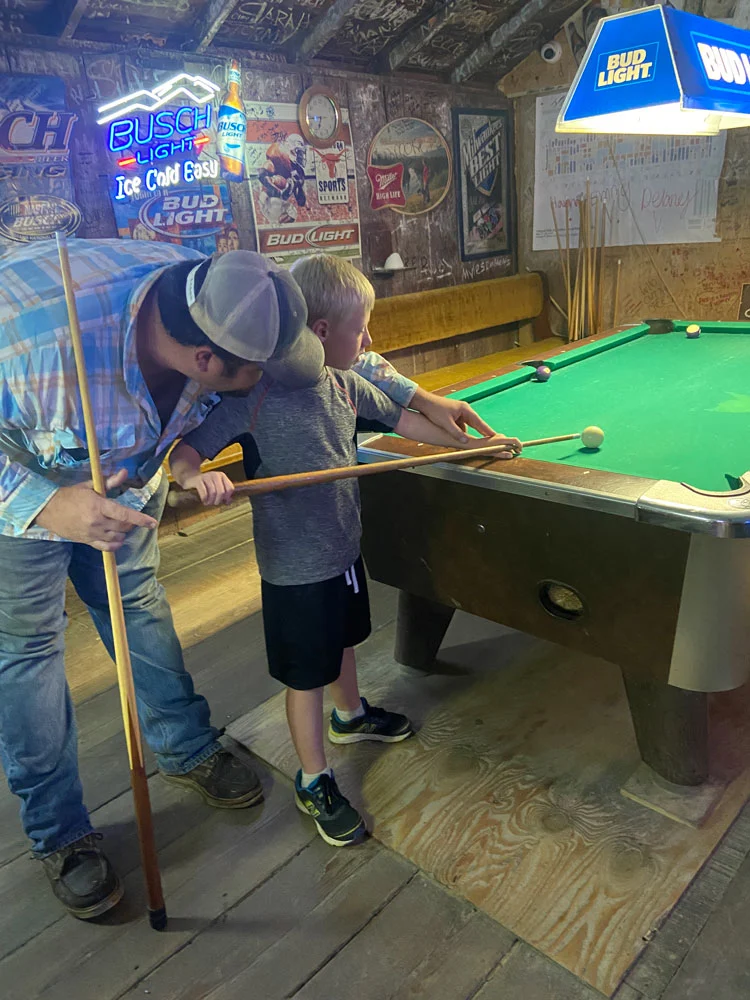 About Us
Cistern Country Store/Bar opened its doors to the public back in 1979, and to this day, has remained the place people come to in order to unwind and release the built-up stress from a day or a week of work. We take pride in delivering quality, friendly service that makes people feel right at home the first time, and every time they come to us.
Whether you're a Cistern, Texas local, or are from other parts of Texas (and any other place), there's always room for you to have fun and enjoy the company of other good folks here at Cistern Country Store Bar & Grill.
We genuinely enjoy seeing our customers have fun, enjoy, and take part in the dancing, singing, and other fun activities we hold in our bar. We offer great Texas food at our deli and also have barbecue for those who love grilled Texas specialties.
We have karaoke, live music, entertainment, dancing, pool tables, jukebox, music bingo and lots of space to have a grand time with friends and other guests.
So if you want good food, good service, great times, and awesome entertainment, there's no need to look anywhere else, because when in Cistern, Texas, we've got all your needs perfectly covered – here at Cistern Country Store/Bar/Grill! Come by for a visit or join us on Facebook today!
What You Can Find at Cistern Country Store
Dedicated to providing locals and visitors with a great place to hang out with friends, family, and other locals, Cistern Country Store/Bar stands out as the go-to-place for people looking to unwind and enjoy good times with great people. We're a Texas style honky-tonk that features live music, karaoke, jukebox, burgers, deli, barbecue, pool tables and convenience store, all in one place!
Bar
Cold beer, wine and wine coolers are chilled to perfection. We have live music or karaoke every Friday and Saturday night from 8 PM to Midnight. Some of the finest live music groups and karaoke DJ's entertain in our country bar.
Convenience Store
Yes… we're mostly a bar (a saloon in the olden days) and burger joint, but we also have a convenience store with deli, too! We're likely to have that grocery item you need, so don't run to town for it (but call first to make sure we have it).
Sports
We open at NOON on Sundays, just in time for all the games, races, and rodeos. So come out and watch on our two big screen TV's.
Come Join the fun!
And everyone is welcome! You won't be surprised to see cowboys and cowgirls, hunters, bikers, cyclists, and professionals from all walks of life coming through our doors. And with over 20 years of tried, tested, and proven excellence in delivering outstanding hospitality, food, and entertainment, folks from all around Cistern, Texas, love coming to spend hours of great fun!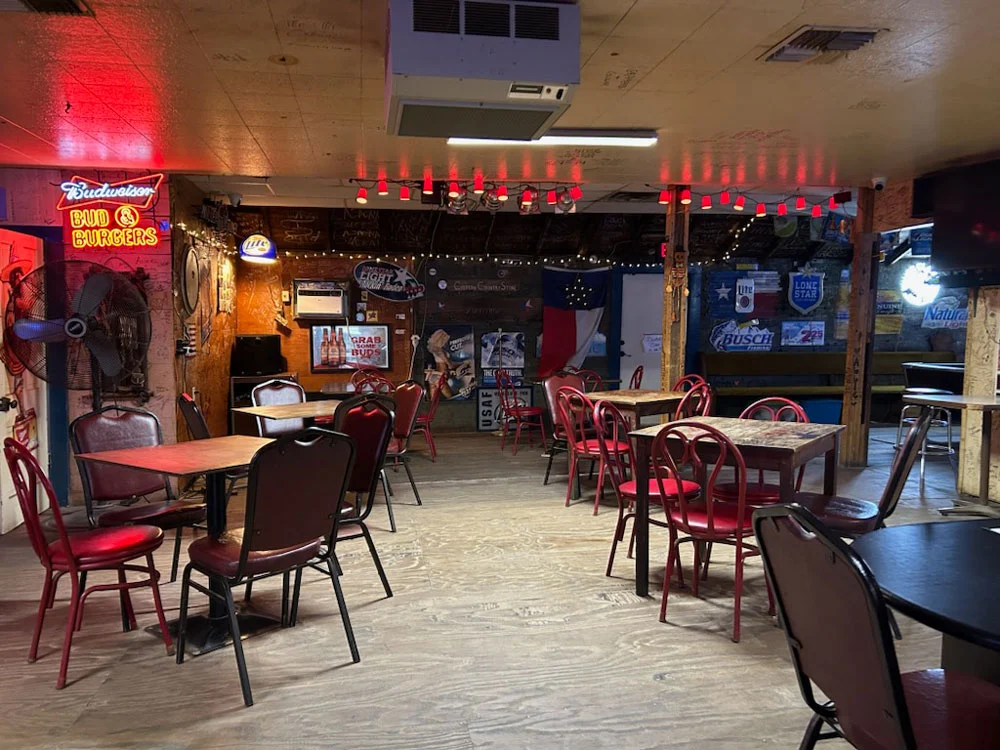 Hours of Operations
Monday – Friday: 11 a.m. up to Midnight*
Saturday: 11 a.m. to 1 a.m.
Sunday: Noon up to Midnight*
*Closing time Sunday-Thursday is when it gets slow after 9 pm, or when the law says you gotta go.
(Food service limited to pizza & appetizers after 8 pm Sun-Thurs)

Phone:

Email:
Visit Us Today!
So come as you are, or spiff up and put on your dancing boots and be ready to dance and sing the night away at the Cistern Country Store/Bar. We have some of the best musical groups in the state of Texas that are ready to entertain and give you a great time!
​
Remember, when you want great fun, great food, and great people, there's only one place to be…the Cistern Country Store and Bar!
Proudly offering services in Flatonia Tx and our surrounding communities!
Fayette County, TX | Gonzales County, TX | Bastrop County, TX | Caldwell County, TX | Lavaca County, TX | Colorado County, TX | Lee County, TX | Washington County, TX | Austin County, TX