Texas Style Grill in Cistern, TX
Cistern Country Store, Bar and Grill: Dine-In and Take-Out Menu
What Food You Can Enjoy at Cistern Country Store
Cistern Burger
Homemade Cistern Burger, Crispy Fries and Tots, and Beer-Battered Onion Rings
Specialty Sandwiches
Reuben, Roast Beef, BLT, Grilled Chicken, Grill Cheese, BBQ, and Deli Sandwiches
Other Favorites
Cistern Salad, Wings, Fish Basket, Stuffed Spud, pizza, Frito Pie, Hot Dogs, Corn Dogs, Sausage Wraps, and BBQ Plates 1st Saturday of the month.
Appetizers
Fried Pickle Spears, Fried Green Beans, Fried Green Tomatoes and Mushrooms, Jalapeno Cheese Balls and Poppers, Chili Cheese Fries, and Spicy Cheese Nachos
Savor the Flavor:
The Cistern Country Store is a Destination Location for our Homemade Hamburgers, Reubens, and Cistern Salad.
Although, you are likely to love the other menu items just as well.
We feature the best BBQ and Homemade Sides around
Plates, sandwiches, or by the pound the first Saturday of the month, and sandwiches are available other times.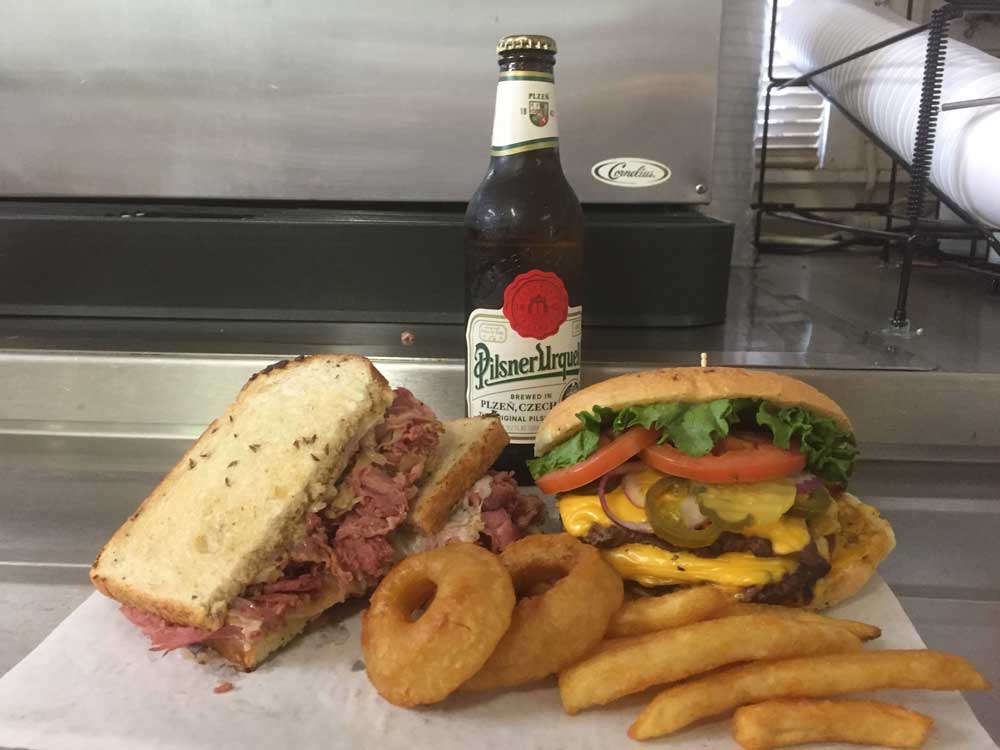 Kitchen Hours
Monday – Thursday: 11 AM- 8 PM | Friday and Saturday: 11 AM – 10:30 PM​ | Sunday: 12 NOON – 8 PM

Phone:

Email: